Canada's Official RV Mat Distributor
The official distributor of RV Ground Mats, Sun Shades and Floor Guard Garage Mats and Palm Tree Rope Lights.
Interested in what we have? Contact Us today for more information!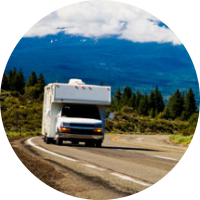 Before You Hit the Road this Summer
Make sure you have all the items you need. Including an RV Mat and Lighting from Canadian RV Mats.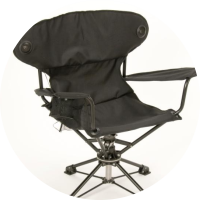 Don't Miss any of the Action
 With a 360 Swivel Camping Chair. Watch the kids play, keep an eye on the food and watch the sunset.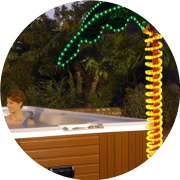 Lighting for the Campsite or Backyard.
Light up your campground, patio, hot tub area or backyard with your Palm Tree Rope Lighting.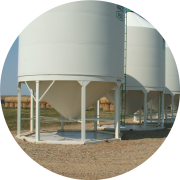 Garage Mats & Fertilizer Mats
Protect your investments. You spend a lot of money on your house, garage and farm. We offer a products to help.
Canadian Mats
It all started with a simple RV Mat .. but has grown to more.
Canadian RV Mats has expanded from its first RV mat to more protective mats. Our line of current products include:
---
Construction:
Mats are constructed from a 32 oz per square yard anti- skid vinyl coated nylon.
Raised edges (1") consist of an ethafoam barrier heat-sealed all the way around the mat Mats are 100% waterproof and UV treated Material used is rated from –40 degrees Celsius to +40 degrees Celsius.
Installation:
Clean the garage floor first by sweeping any debris. Remove from package. (If knife or scissors are used, be careful not to damage the mat). Place mat in the middle of garage floor and roll out from end of the garage Allow a couple of minutes for mat to take its shape on floor. Once centered where parking, just park vehicle on the mat Due to packaging of the "Floor Guard" Garage Mat, wrinkles are common and most will dissipate over time.
Cleaning Instructions:
" Floor Guard" garage mats are easily cleaned by using a wet or dry vac, broom, squeegee or garden hose. Another method is by completely overturning the mat and emptying contents outside. Once cleaned, the mat can be used for parking on again.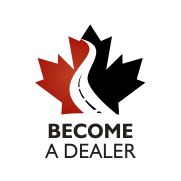 Become A Dealer of Canadian RV Mats
Are you in RV & Trailer Sales?
Canadian RV Mats
Helping Improve Outdoor Life