Protect Your Floor | Protect Your Investment
Our Garage Mats will protect your garage floor from road salt, and other harmful products that  leak from your engine or are tracked in. The Garage Mats will also protect from snow, ice and  other debris.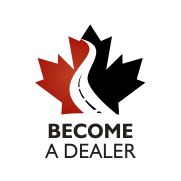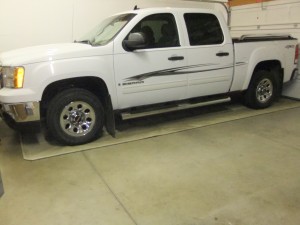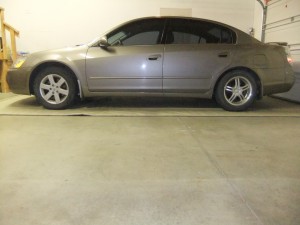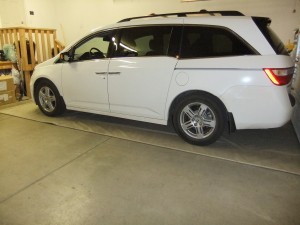 Become A Dealer of Canadian RV Mats
Are you in RV & Trailer Sales?
Sizes:
1 UNIT 7'6" x 18'6" *CAR/VAN CV-18
1 UNIT 7'6" x 21' *TRUCK T-21
Features:
Save the mess in your garage by containing the slush and snow and more importantly the salt that can cause extensive damage to your concrete floors and wooden framed structures Save the floor from mud, oil, grease, antifreeze and debris drippings that fall from a vehicle. Save the value of important items in your garage. Such as boxes, equipment and tools that your garage contains. Save moisture from seeping into your walls in the garage which can create mould and other complications.
Liquid Capacity – 7' 6" x 18' 6"
62 IMP Gallons & 7' 6" x 21' – 70
IMP Gallons
One Year Warranty
Sizes Available: 7' 6" x 18' 6"
( Car & Van ) & 7' 6" x 21' ( Truck )
Note: No studded tires allowed on the mat
Construction:
Raised edges (1") consist of an etha-foam barrier heat-sealed all the way around the mat Mats are 100% waterproof and UV treated Material used is rated from –40 degrees Celsius to +40 degrees Celsius.
Installation:
Clean the garage floor first by sweeping any debris. Remove from package. (If knife or scissors are used, be careful not to damage the mat). Placemat in the middle of the garage floor and roll out from the end of the garage Allow a couple of minutes for the mat to take its shape on the floor. Once centred where parking, just park vehicle on the mat Due to the packaging of the Floor Saver Garage Mat, wrinkles are common and most will dissipate over time.
Cleaning Instructions:
Floor Saver garage mats are easily cleaned by using a wet or dry vac, broom, squeegee or garden hose. Another method is by completely overturning the mat and emptying contents outside. Once cleaned, the mat can be used for parking on again.