REVOLVE CHAIR
Canadian RV Mats
We are always thinking of new products to
enhance your outdoor experience.
Revolve Chair
With traditional bag chairs, you're stuck in place! If you need to adjust your position or see something behind you, you have to twist at an awkward angle or stand up. Not anymore! With rEvolve, your portable chair can be as comfortable as any high-end office chair.
Unique swivel base lets you turn 360° so you don't miss anything! The chair features a pouch for your cell phone and keys plus a side drink holder. Roomy 18" x 21" seat width. Carbon steel frame and 1000D nylon fabric. 300 lb. capacity. Stores in zippered carry bag.
Click the image for a larger size.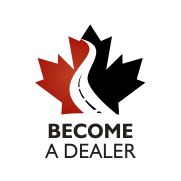 Become A Dealer of Canadian RV Mats
Are you in RV & Trailer Sales?